< Back to History Blog
We're searching for National Canal Museum docents to greet and welcome museum visitors, provide tours, and help out in the gift shop. The National Canal Museum opens on June 2. Docents do not have to have experience giving museum tours, but should be interested in the transportation and industrial history of the region, enjoy talking withe public, and should enjoy learning new things!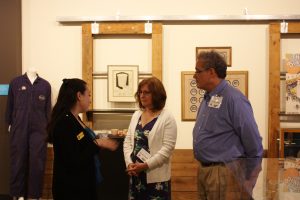 Sign up today! You can expect to hear from us in mid-May regarding training dates.
Join the Conversation!