< Back to History Blog
Enter our Wyso Coloring Contest!
To celebrate the Frank Wyso: The Coal Connection exhibition, the National Canal Museum invites you to get creative by coloring one of three coloring sheets designed from the Northeast Pennsylvania artist's works.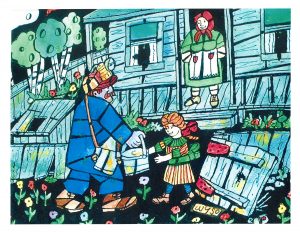 Download one below, return your entry to the museum by Saturday, Dec. 22 at 4:30pm, and you'll be entered in the contest. One adult winner will receive a Canal Boat Dinner Cruise ticket and the winner in the under 18 category will receive a museum goodie basket.  If you are unable to print your sheet at home, you can color one at the museum while finding inspiration from Wyso's original works on display.  The winners will be announced on December 24.
Wyso coloring sheet 2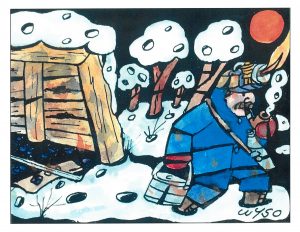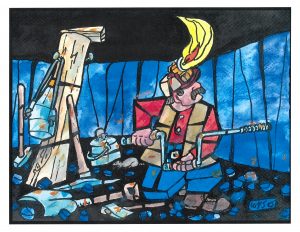 Join the Conversation!