< Back to History Blog
On today's #WaybackWednesday, we're commemorating the 25th anniversary of the "Last Cast" at Bethlehem Steel, which marked the beginning of the end for the industrial giant.  On November 18, 1995, hot metal production came to an end at the Bethlehem plant, as the "hot end" and several associated production lines closed down for good.
Founded in 1858 by Robert Sayre as the Bethlehem Rolling Mill and Iron Company, Bethlehem Steel was at one point the second-largest steel producer in the United States.  But by the 1980s, the American steel industry had been hit hard, and Bethlehem Steel struggled to adapt to a changing market and new technologies.
In commemoration of the 25th anniversary of the "Last Cast," we are proud to present the following digital exhibit, "Death of a Giant: The Last Cast at Bethlehem Steel."  Thanks to funds from an National Endowment for the Humanities grant to boost digital engagement with the National Canal Museum's collections, this digital exhibit is adapted from the fascinating pictorial history, Bethlehem Steel in Bethlehem, Pennsylvania, available for purchase at the National Canal Museum, the National Museum of Industrial History, or online here.
Click below to explore this exciting new look at the "Death of a Giant."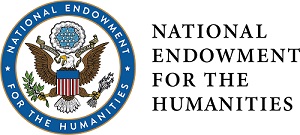 Created with funding provided by the National Endowment for the Humanities.
2020, National Canal Museum/Delaware & Lehigh National Heritage Corridor.
Join the Conversation!