National Canal Museum at Home
When you can't come to the museum, we bring the museum to you!
Adventures Aloud videos
Tales of the Towpath
Now, you can view every episode of our video reading series, Adventures Aloud: Tales of the Towpath! In these videos, our talented staff read chapters of our award-winning curriculum storybook. View the first episode below, or click here for the full playlist!
Once you've gotten to know protagonist Finn Gorman through these videos, follow his journey along the Corridor on the Tales of the Towpath website!
Canal Books Series
We also have a series of readings of shorter books on PA and NJ canal history. Watch our reading of A Full Hand by Thomas Yezerski below, and click here for the full playlist!
Journey through the D&L Videos
Experience Immersion Days at home with our Journey through the D&L videos! Watch the first video below, or enjoy them all here!
At-Home Activities
Five Things to Do with Your Families blog post
Hugh Moore Park DL Trail Scavenger Hunt
Coloring Pages
A lime green canal boat? Purple tails on Hank and George? It's all up to you when you print out these coloring pages. Email a picture of your finished product to visitorservice@nulldelawareandlehigh.org, and we'll post it on the NCM Facebook page!
Canal Boat coloring page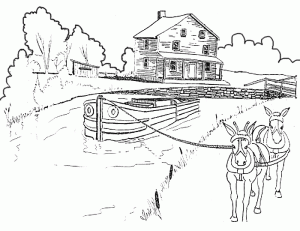 Hank coloring page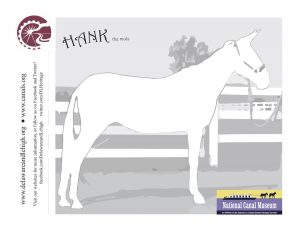 George coloring page