< Back to History Blog
Life Along the Canal: The Flora Henry Letters
by NCM Digital Collections & Engagement Specialist, Emily Rose Clayton
While the last mule-drawn canal boat made its way down the Lehigh Navigation Canals in 1942, nearly 80 years ago, the National Canal Museum works to ensure that life along the canals remains a part of living memory.  Personal accounts from those who lived and worked along the canal keep their words and stories active, and today we're featuring a collection of letters from a very special locktender: Ms. Flora Henry.
We've written about Flora Henry before, as she was one of the few female locktenders known to have worked along the canal.  Born on January 30, 1911, Flora moved to double lock 15-16 at Smithtown in 1915 at the age of five.  Her father had just accepted the position of locktender, but like most locktender households, everyone in the family would have learned to operate the locks.  In the height of the shipping season, it took all available hands to keep the boats flowing through from before sunrise to after sunset, six days a week.  Upon her father's death in 1931, 21-year old Flora took over the position as locktender, eventually becoming one of those who locked through the final boats on the canal.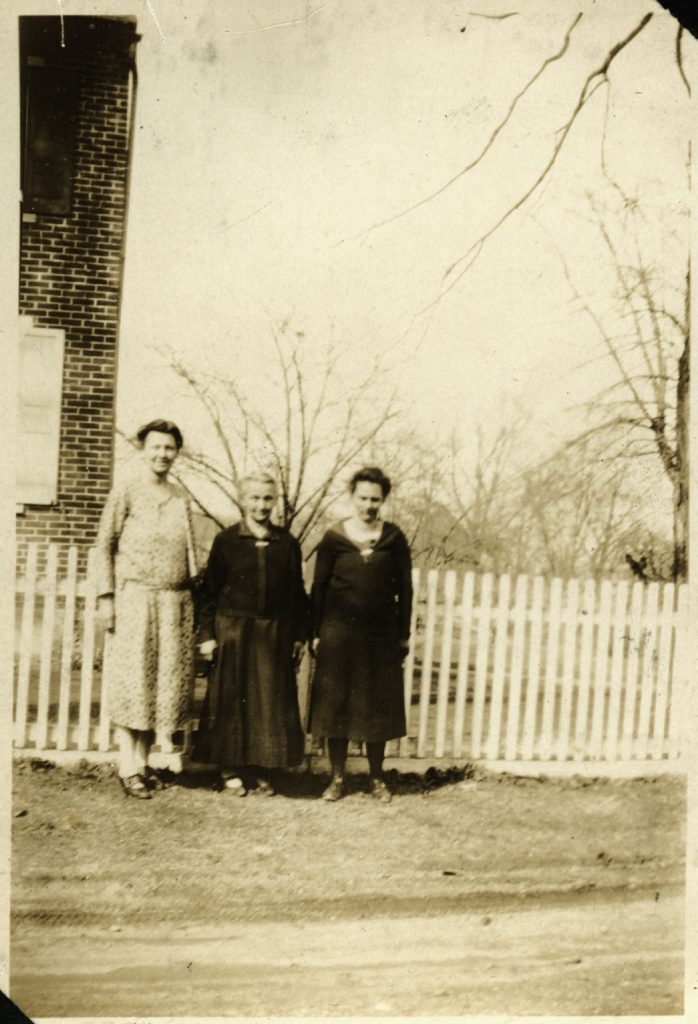 Photos of Flora's family: Above, her Aunt (L), Grandmother (C), and Mother (R)  pose in front of a picket fence. 
Below, her Grandmother, wearing an apron, poses with an unnamed lady – perhaps a neighbor or other family member.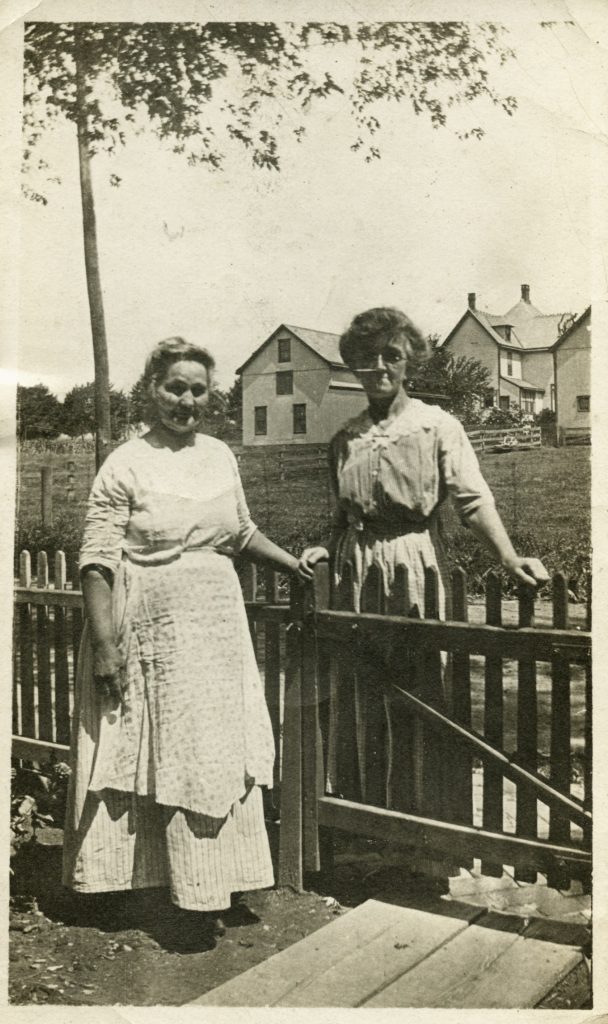 The NCM is fortunate to hold an extensive series of letters written by Flora in the 1970s, describing her incredible legacy in her own words.  These letters were a critical resource in the restoration of the Locktender's House here in Hugh Moore Park, and the collection is part of our ongoing efforts to digitize the museum's archival holdings, funded through a National Endowment for the Humanities grant awarded earlier this year.
  In this letter, dated December 30, 1970, Flora describes a Victrola similar to the one in the photograph enclosed.  She writes that this type was "common back in the early years of my life on the canal," recalling it being in the house when she was around 10 years old, and that "a couple other lockkeepers had one."  Click to enlarge any of the images.
Written in her beautiful looping handwriting, Flora describes her life and experiences living along the canal, including drawings, photographs, and magazine clippings to illustrate her descriptions.  Through these letters, we know how her house, and those of other locktenders, would have been decorated, the furnishings they used, foods they ate, and even what holidays and special occasions might have looked like.  She describes how they gathered water from the pump in the backyard, trading for goods with the canal boatsmen, and the process of opening, closing, and repairing the locks.  Thanks to her, we even know what they would have used in the outhouses, or "privies," since there "wasn't toilet paper hardly at all, in those days!"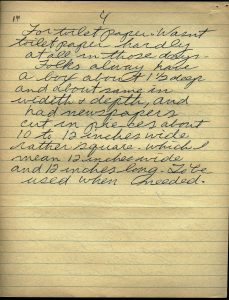 For Toilet paper.  Wasn't toilet paper hardly at all in those days.  Folks always have a box about 1 1/2 deep and about same in width and depth, and had newspapers cut  in pieces about 10 to 12 inches wide rather square.  Which I mean 12 inches wide and 12 inches long.  To be used when needed.  (Click to enlarge original letter)
Join the Conversation!