< Back to History Blog
Help the NCM Solve a Mystery!
Our archives intern, Savannah, found this amazing photograph while sorting pictures for our ongoing cataloging project here at the NCM, and we want YOUR help!
We believe the man at the tiller to be Gifford Pinchot, who was Governor of Pennsylvania when the LCN returned control of the Delaware Canal to the state in 1931.  Pinchot was an exceptionally important figure in the American Conservation movement, and tripled the nation's forest reserves during his tenure as the first chief of the US Forest Service.  He believed in practical conservation tactics, believing the national parks and forests to have value because of their beauty, but also the resources they provided to American citizens.
The photo is a valuable glimpse into a moment of canal boat history, but it left us with more questions than answers!  What does the W on Pinchot's hat stand for?  Who is the second man on the boat?  (We believe he may be a member of the Emory family, but have no way to confirm this hunch).  When was this photo taken, and why?
If you have any leads, please email our historian, Martha Capwell Fox, at archives@nulldelawareandlehigh.org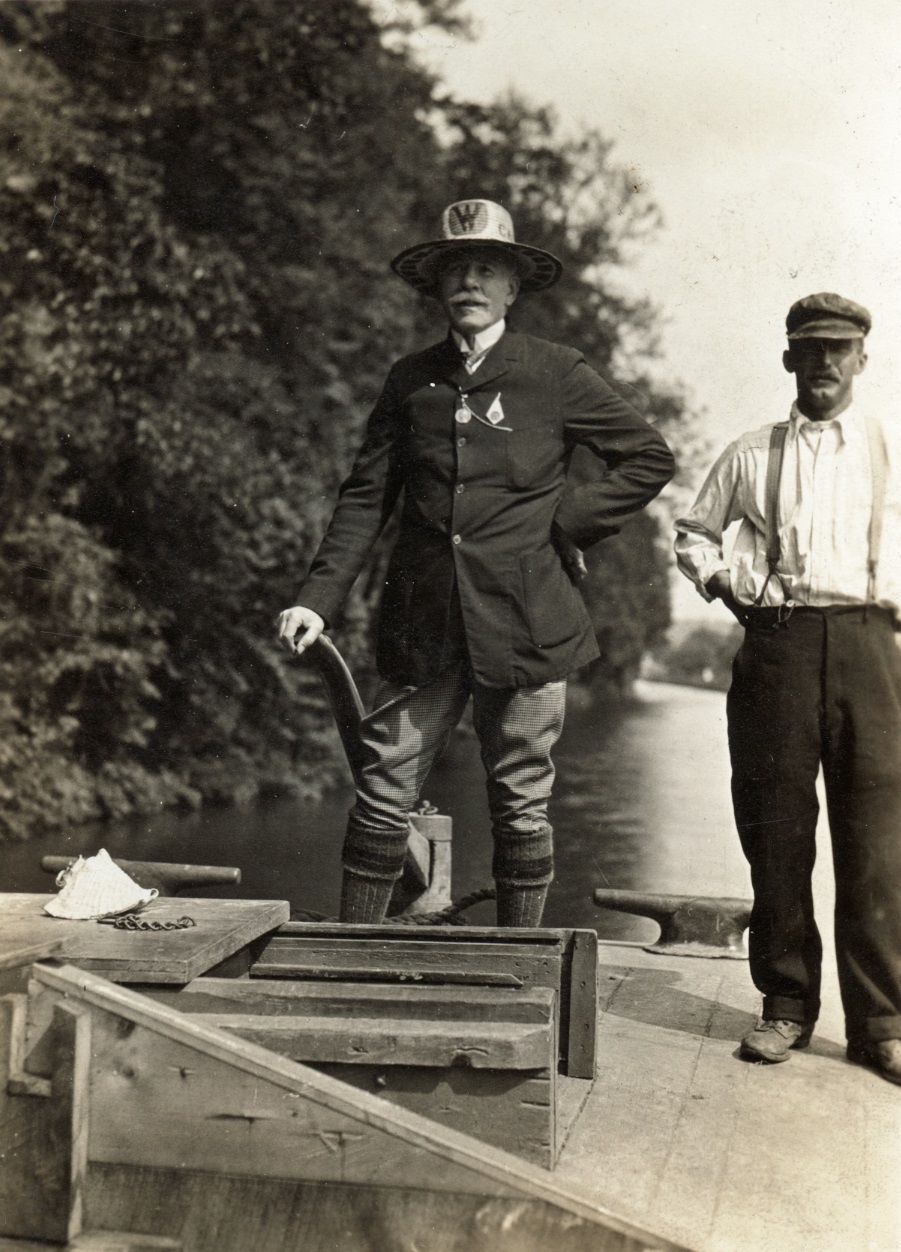 Join the Conversation!