< Back to History Blog
Celtic Influence on the Industrial Revolution
Written by Martha Capwell Fox, D&L Historian and Archives Coordinator
The industrialization of the United States began here in eastern Pennsylvania during in the first four decades of the 19th century. This momentous development—a seismic shift from a farming and merchant economy–was largely driven by immigrants from the Celtic regions of the United Kingdom: Wales, Cornwall, Scotland, and Ireland. In particular, Welsh and Cornish iron masters, engineers, mining experts, and entrepreneurs brought their experience and knowledge of mining, quarrying, and iron smelting from Britain and tapped the Commonwealth's mineral and natural resources to establish these industries first in the D&L Corridor—the birthplace of the American Industrial Revolution. 
Here are brief sketches of some of these energetic and inventive men. 
David Thomas

David Thomas (1794-1882) was born near Neath in south-western Wales. After a five-year apprenticeship at the Neath Abbey Iron Works, he became superintendent of Yniscedwyn Iron Works. Thomas and the Works' owner George Crane embarked on a decade-long experiment using the local anthracite coal to smelt iron. They finally succeeded in 1837 by combining anthracite with the hot-blast method and began producing an unprecedented 35 tons of high-quality iron a week. On the last day of 1838, Thomas signed a five-year contract with the Lehigh Coal & Navigation Company (LCN) to come to Pennsylvania and build an iron furnace fueled by their anthracite coal, which they intended to make the chief energy source for American industry. 
Thomas arrived at the site the LCN had purchased for their new iron furnace alongside Lock 36 in August,1839. He put the furnace into blast on July 3,1840 and made his first cast of five tons on Independence Day—more than a charcoal-fired furnace could make in a week. Thomas' achievement and the sustained success of the Lehigh Crane Iron Works marked the beginning of the Industrial Revolution in the U.S. 
Hopkin Thomas

Hopkin Thomas (1793-1878) was also born near Neath and developed a friendship with David Thomas when they were apprenticed at the Neath Abbey Iron Works. (They were not related–Thomas is a common Welsh surname.) Hopkin Thomas became an expert on steam engines and emigrated to Pennsylvania in 1834 to work at the Baldwin and Garret and Eastwick locomotive works in Philadelphia.  The latter firm invented the first anthracite-powered locomotives, one of which Thomas delivered to the Beaver Meadow Railroad in 1836, where he became chief engineer.  There he invented and patented many improvements to locomotive engines, wheels, and axles.  
In 1853, David Thomas hired him to build the Crane Iron Railroad, and direct the Lehigh Crane Works' foundry and machine, blacksmith, and pattern shops. Hopkin Thomas retired as master mechanic of the Crane in 1874 at the age of 80. His greatest contribution was the men he trained, including Captain Bill Jones (Andrew Carnegie's right-hand man), Bethlehem Iron's Owen Leibert, and Phillip Hoffeker and John Kinsey of the Lehigh Valley Railroad. 
William Thornton Carter
William Thornton Carter (1827-1892) was born in Cornwall, England into a family that had been tin miners for many generations. But the tin industry was declining, so William, his brother Thomas, and their father William V. Carter emigrated to Tamaqua in 1850 to join two of William V.'s brothers who had an anthracite mining and shipping business in partnership with Asa Packer. By 1861, William T. Carter owned the Coleraine Collieries near Beaver Meadow, and he made a fortune during the Civil War.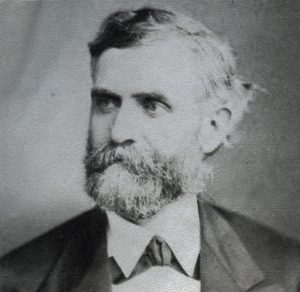 In 1867, he bought 65 acres of land along the Lehigh River in Williams Township from Packer and established the Coleraine Iron Company. In addition, he owned iron ore mines in Northampton, Lehigh, and Berks Counties. He built a company town to support his iron furnace and named it Redington, in honor of his wife Cornelia's family surname. Eventually there were two furnaces at Redington, and the town had 400 residents, a school, churches, a company store, and a Lehigh Valley Railroad station. By 1891, the furnaces were producing over 40,000 tons of pig iron per year.  
Though they had a house in Redington, the Carters lived in Philadelphia, where he was a founding partner in the gas company that became UGI and invested successfully in the city's streetcar lines with the powerful Widener family. When Carter died in 1892 at the age of 64, he had a fortune of between two and three million dollars. 
Cornelia Carter successfully challenged her husband's will, which directed that all his assets be sold so she would not need to worry about running the businesses.  She took an active role, closing down the iron company as the pig iron markets failed, astutely selling the collieries, and leasing the Redington properties to General Crushed Stone and Bethlehem Steel.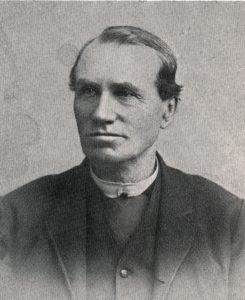 Robert Morris Jones
Robert Morris Jones (1822-1886) was born in Bethesda, a village near Bangor in the slate region of northern Wales. Little is known about his youth, but at 24 he emigrated to Pennsylvania and settled in Slatington. There he opened his first slate quarry, married, and lived there for several years. Jones served in the Union Army for three years, then returned to Northampton County and began prospecting for slate. With a man named Labar, Jones opened a slate quarry which he named the Old Bangor Slate Company because of the resemblance to the slate in Bangor, Wales. After resigning from that firm in 1869, Jones immediately opened a new quarry that was named Elmira and had interests in other slate quarries in Bangor and Pen Argyl. He remained an active promoter of the slate industry until his death. Jones was also active in the incorporation of Bangor Borough and served as the town's chief burgess and on the borough council. 
Join the Conversation!