< Back to History Blog
Happy National Archives Month
Written by Martha Capwell Fox, DLNHC Historian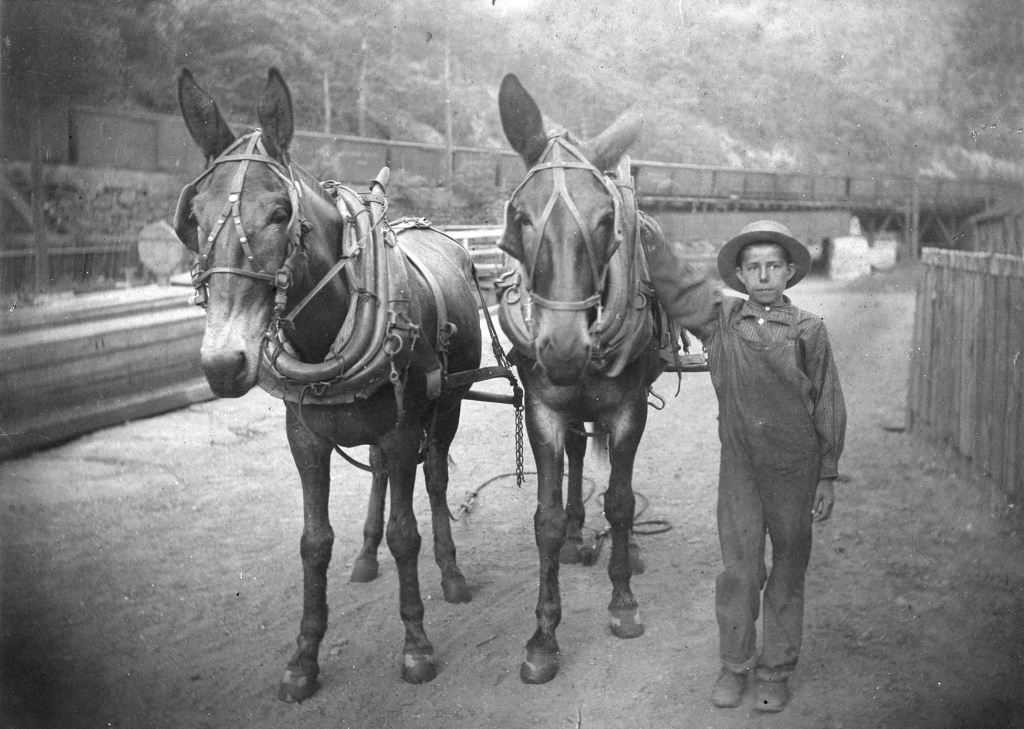 What's behind those beige doors? 
I hate to use the trite cliché "treasure trove" when I talk about the photographs, documents, maps, diaries, contracts, books, logbooks, notebooks, annual reports, films, artwork, artifacts, and general "stuff" in the archives of the National Canal Museum and the Delaware & Lehigh National Heritage Corridor. 
But it is a treasure trove. 
Taken as a whole, the collection is a record of the fascinating history of our region, and of its enormous importance to the industrial and transportation history of the United States. It includes thousands of pages of data, images, and information about the canals, railroads, mines, and manufacturers that were built in the D&L Corridor over the past two hundred years that helped build our nation, and in many cases, still do.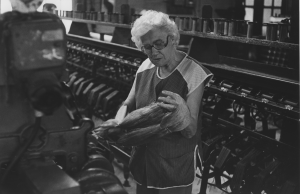 What is more important to me as an historian and a storyteller is what's Inside that whole–the faces and lives of the people who made that history. Some are nationally famous, some are known to local history scholars and fans, and many whose names are known only to their descendants, or sadly, to no one at all. The people whose lives live on in our archives were engineers, mechanics, inventors, executives, entrepreneurs, educators, labor leaders, artists, and photographers. They worked in anthracite mines, silk mills, cigar factories, on railroads and canals, in shipyards, steel plants, and iron furnaces, various trades, stores, and family homes.
Sometimes, our collections can help us tell much of the story of someone's life. We can read Robert Sayre's diaries that span his long life building canals, iron works, and railroads. We can see the workings of John Fritz' tenacious, brilliant mind devising mechanical and metallurgic innovations in his notebooks. Even a single piece of paper, like John Walson's lease of a plot of land from Lehigh Coal & Navigation to build an antenna that launched the cable television industry, can mark the start of a business that changed his life and millions of others.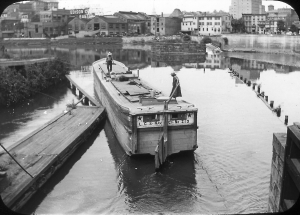 Sometimes our photos  let us see one moment in a life: canalboat woman Hautie Best at the tiller of her family's boat, steering safely through the tricky turn out of the Delaware Canal and onto the Lehigh; Panther Valley miner Mike Sabron climbing a precarious "chicken ladder" with flashlight in hand to examine a crevice in an anthracite seam; silk worker Anna Osika preparing to put a skein of silk into her winding machine; tiny but totally self-possessed ten-year-old Daniel McCollick with his mules by the coal chutes in Mauch Chunk. 
Then there is the everyday little stuff ("ephemera" in museum–speak) that somebody saved and that somehow came to the Museum. Followers of our Museum Monday posts on NCM's Facebook page have seem many of them:  the "No Scabs!" button, the incredibly well-preserved 1909 Glendon Day medal, the strangely creative retirement gifts to Dixie and Steel workers crafted out of scraps from their workplaces, and many more. More than just interesting or quirky—or both—these things also tell us a bit about what mattered to people in our past. Museum Support Center inventory coordinator Cyan Fink and collection manager Wendi Blewett keep finding these little historical gems, so check our Facebook page every week.  
I was first introduced to the NCM archives back in the 1980s by my late friend and mentor, the Museum's historian Lance Metz. Lance retired in 2009, and I've had the incredible pleasure and privilege to work in the archives since 2012. To Lance goes the credit for amassing most of the Museum's holdings and saving many important documents and artifacts that would have been lost, and also the blame for never turning anything down. Wendi and Cyan are now working to bring order, organization, and access to the collection like never before. My contribution is to answer as best I can their questions about when, how, or why we acquired much of what is here.  
I've met many interesting people who have come to the archives in search of information, from academics and scholars to ancestor hunters to film, television, and newspaper researchers to folks delving into a person, event, or area that they are passionate to learn more about. To me, this is the most important part of building and maintaining our archives collection—to share it with people who want to learn about and tell our history.  
Have a question or want to make a research appointment? Go to https://canals.org/learn/archive-collections/ and fill out the form. 
Join the Conversation!