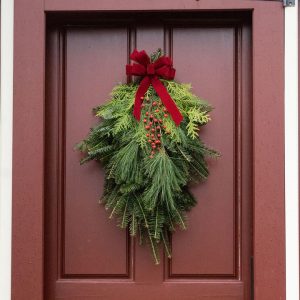 On Nov. 18th, we celebrate the 30th Anniversary of the D&L Commission being formed. On this day in 1988 Congress authorized the Delaware & Lehigh National Heritage Corridor and set in motion the movement to preserve and celebrate the region's 'mine to market' story.
Get in the spirit of the season at the museum, and join in a holiday swag-making workshop (FREE with museum admission) with D&L Executive Director Elissa Garofalo- at the museum's cozy Welcome Center from 1:00- 3:30 p.m. Greens, wire, and ribbon will be provided.  Please bring other decorative materials and gloves if you have them.
Or join us for a special For Your Eyes Only showing of photos, documents, and memorabilia. For Your Eyes Only at the National Canal Museum is free to members, and the cost of museum admission for non-members.