Kids on the Canal – Those That Came Before Us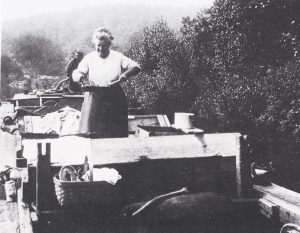 The canal is more than just boats, mules and mechanics. It is also people. Come learn about the people who built, ran and lived by the canal when it was in its heyday from the mid 1800s to the turn of the 20th century. When you enter the museum today you will be given a packet of stories to read as you navigate the exhibits within the museum. Each story that you read gives you some personal insight into what it took to run this immense engineering feat! Join our educator at the craft table and make a common toy that Lenape children would have played with on this land before the canal was built. You can also make a toy that children of canaling families would have made to help pass the time as they rode up and down the canal on their boats.
These activities are included in the cost of admission to the museum.  Please remember that we require all visitors that are not vaccinated for COVID and are over the age of two to wear a mask while in the museum.