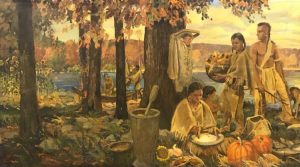 Kids on the Canal: Those Who Came Before Us
As Thanksgiving approaches we reflect upon the cultures and traditions of our ancestors and the early peoples who settled in our region. Come join us on November 21 (11:30-3:00) for this month's Kids on the Canal event.  Move throughout the museum learning about the history of the canal and the people that worked along its banks.  Learn about an African-American man who started working on the canal as a mule driver as a young boy, hear an immigrant's story about his life as a boat captain, and learn about how women spent their days working along the canal and passing along traditions to their kids.  We will also take a look at what life was like for Native American children when the Lenape people lived on the land that the Lehigh and Delaware Canals were later built on.  Come on out, learn some history, make a pin clothes doll, and play some traditional games.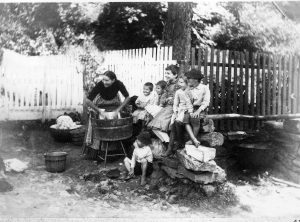 All activities are included with museum admission.  The event is indoors and will be interactive for the children.  Masks and hand sanitizer must be used for the safety of all members of our community.  We adhere to strict rules about how many people can be in the building at a time to maintain social distancing.