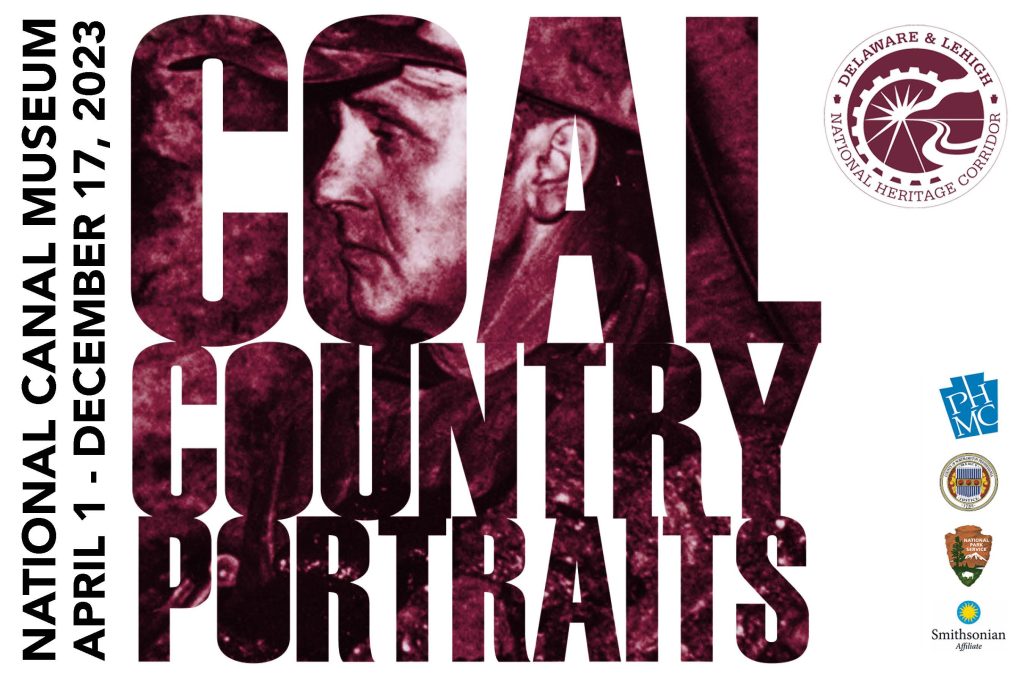 Opening April 1, 2023, "Coal Country Portraits" celebrates the hardworking men, women, and children who helped extract the anthracite coal that powered America's industrial growth. Centered on George Harvan's black-and-white photography of anthracite miners and their families, the exhibition offers a window into the gritty reality of miners' working conditions. Harvan's portraits are complemented by works by photographer Lewis Hine and artist Frank "WYSO" Wysochansky as well as artifacts evoking the daily life of miners.
The discovery of anthracite coal in northeastern Pennsylvania in 1791 spurred the American Industrial Revolution in the 19th century. Anthracite coal was the primary fuel used in America through the early 1900s and its production drew tens of thousands of Americans and newly arrived immigrants to live and work amongst the mines of Carbon and Luzerne Counties and the other anthracite regions of Northeastern Pennsylvania. Living and working conditions were hard and often dangerous. These led, however, to very tight-knit communities that continue to define the coal regions today.
The core of the exhibition are photographs from the George Harvan Collection held by the DLNHC in the National Canal Museum archives. From Lansford, PA, George Harvan (1921-2002) was a nationally recognized newspaper and freelance photographer. From the mid-1950s to the early 1980s, much of his work focused on documenting coal mining operations both above and below ground. Harvan's black and white photographs will be juxtaposed with the colorful and more abstract works of Frank "WYSO" Wysochansky (1915-1994), an artist from Blakely, PA. Both sons of miners, these men's creative works are clearly influenced by their intimate knowledge of mining communities. Also on display will be photographs taken in the anthracite region by Lewis Hine in the early 1900s. Hine's work, particularly of young boys working in the mines and coal breakers, led to the development of child labor laws in our country.
"Coal Country Portraits" will be on display April 1 through December 17, 2023.
This exhibition was made possible in part by the National Park Service, the Pennsylvania Historical and Museum Commission, and the County of Northampton Hotel Tax Grant Program. The views, findings, conclusions or recommendations expressed in this exhibition do not necessarily represent those of our sponsors.