Come spend the afternoon at the National Canal Museum!  Our boat rides might be done for the day, but there's still fun to be had.
Meet the Mules!
Come and meet Hank and George, the mules that pull the Josiah White II canal boat.  The mules will be in their stable near the Welcome Center from 3:00-4:00 PM.  One of our canal boat crew members will be on-hand to share why mules are such incredible animals and the important role they played in the history of canals.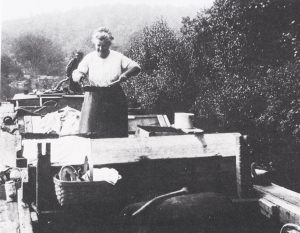 Talk at the Dock
Why is there a canal here? Who worked on the canals?  Did canal moms really tie their toddlers to the boat?  All these questions and more will be answered during a 30-minute talk aboard our canal boat, the Josiah White II, at 3:00 PM. A member of the canal boat crew will use the backdrop of the boat to take you back to a time when families lived and worked aboard canal boats plying the waters of the Lehigh Canal.
These activities are included in the price of museum admission.